Munich Logistics Exhibition
Release time: 2019-06-26 Browsing:482次
From June 4th to June 7th, the International Transport Logistics and Transportation Exhibition was held at the New International Expo Center in Munich, Germany. The exhibition was founded in 1978 and is held every two years. It is the largest exhibition in the global logistics industry. The exhibition has logistics service providers, equipment manufacturers, research institutes and other professionals from all over the world, including passenger, freight, road, rail, sea and air transport. As an ITCO member, Hengcheng is at the ITCO booth. ITCO brings together tank suppliers, leasing companies, manufacturers and component suppliers to provide better cooperation needs.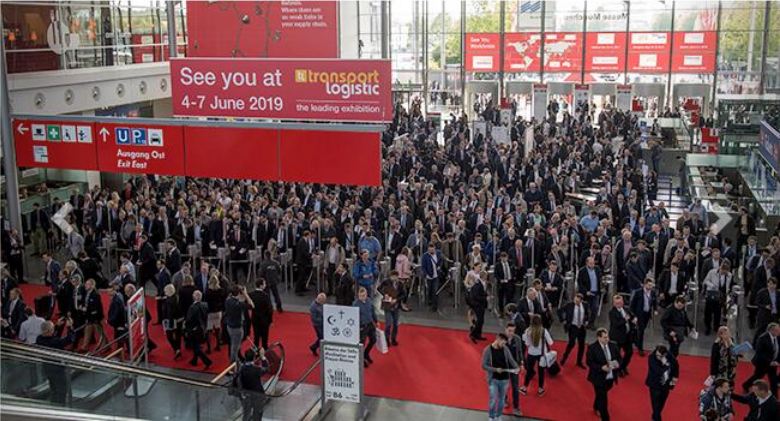 The Start of Munich Logistics Exhibition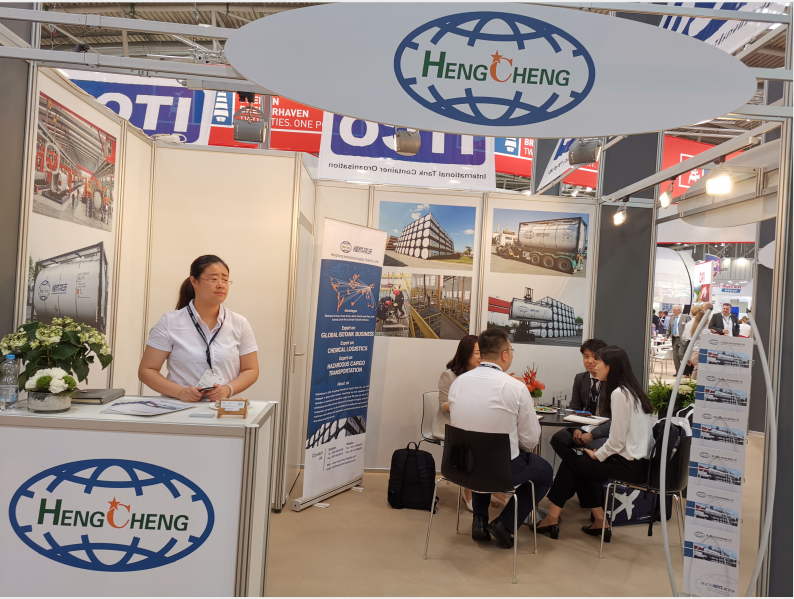 Hengcheng specializes in tank business and conducts business negotiations with exhibitors and visitors from the whole world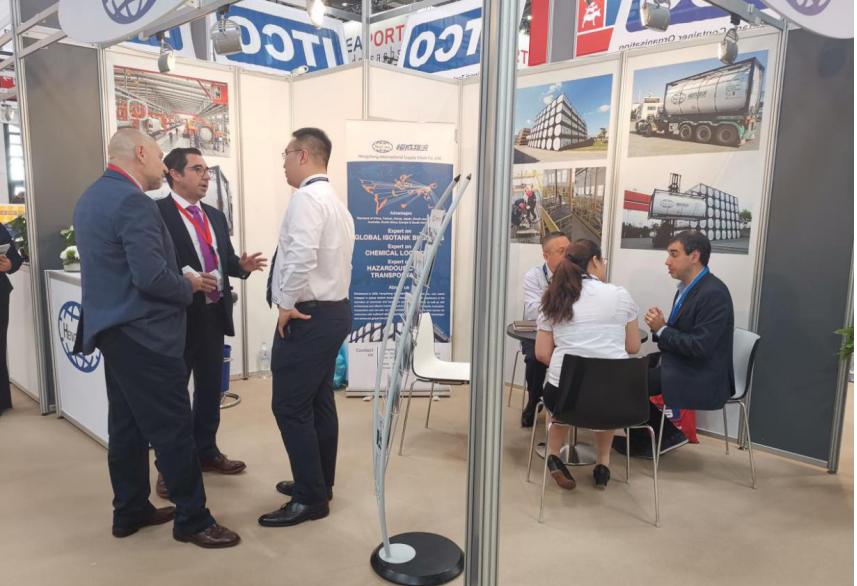 Introducing company business to exhibitors and visitors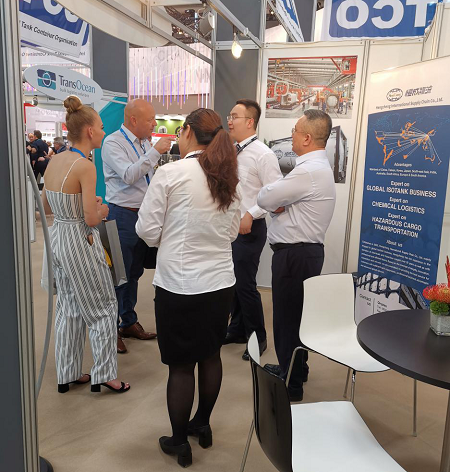 Communicating business details with exhibitors and visitors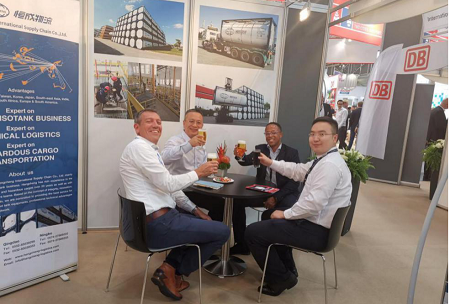 Toasting together to celebrate the good cooperation
Although there are only a short four-day exhibition time, Hengcheng's booth has always been swarming with visitors talking about business, tank knowledge communication, etc., and each colleague has shown the greatest enthusiasm and the most meticulous service. The exhibition was very rewarding, not only strengthening communication with previous partners, but also developing new partners to make the business smoother. Hengcheng will continue to uphold the concept of integrity, innovation, collaboration and win-win, and provide the best service to customers.